Finding Your Personal Style 101 | Quick How To Guide to Become Confident With Your Wardrobe
"All things are possible with coffee and a cute outfit"
Seriously, a cute outfit is an open door to new opportunities, experiences, and a gateway to changing your life. A cute hat can be an easy ice-breaker for a stranger to give you a compliment and open a whole of networking to who knows what type of experiences. Or perhaps, a cute outfit makes you feel so confident that you are the one reaching out making connections! A good outfit breaks us out our shell and can truly transform our quality of life if we allow it. 
So, how do you pick the perfect outfit? Great question.. today we are going to dive deep into this topic. What is your style type? Are there style rules? Let's wait no further! Here is a quick how to guide to become confident with your wardrobe!
Finding Your Personal Style 101
Start with the Basics
Let's begin with the minimalist wardrobe! What is a minimalist wardrobe? It is staple wardrobe items that you can easily pair with anything. These pieces are always great as a foundation to any outfit. Here are a couple examples to get you thinking...
Minimalist wardrobe examples: Plain white and black tee, leather jacket, denim jacket, ripped jeans, a button down top, a statement gold necklace or earrings, black leggings, etc.,
Photo by Priscilla Du Preez on Unsplash
Finding Inspiration
Inspiration is all  around you! First, I'd recommend taking a look inside your 

wardrobe

 and imagining what color 

combinations

 will compliment one another. What color schemes are in winter/fall seasons versus spring/summer? Use all of these these things to your advantage. When in doubt, you can't go wrong with neutrals with a pop of color cardigan or bag!
Here are some pro tips to finding what you like best!
- Ask yourself, do I have style icons?
- Use Pinterest to find and create a fashion inspiration board! There are countless options and styles to choose from. 
This is the most joyous process of all because you can't go wrong! If you like it, then save it for a day of needed inspo!
Photo by Hunter Premo from www.hunterpremo.com
Photos by Danielle Gervino from www.daniellegervino.com
Curate Confidence
The biggest fashion advice I could ever give is to have confidence wearing any outfit! If it doesn't make you feel like you can rule the world, then find an outfit that will. You never know who you will meet and you want to be open to bring the best you there is. 
If you are afraid to wear an outfit due to fear of judgement.. wear it anyway! If you love it that truly is all the matters. I can promise you that whoever judges your FABULOUS fashion choice is probably too afraid to wear a bold outfit themselves. So, go out there and be the trendsetter you are!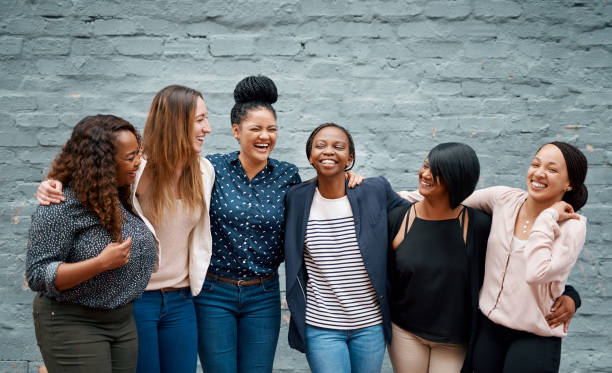 Lastly, Enjoy The Process!
There truly are no rules to fashion! Any rules to fashion you may have heard in the recent past are made up by

societal

 standards. Trend setters break those rules all the time, so have fun. Where what colors and patterns you feel confident in. Dressing up is a sweet joy of life to take advantage of every day. 
Change up you style often and don't stop

experimenting

! Go outside of your comfort zone and it will surely give you a boost of confidence.
I hope you have received some valuable tips to become the most confident you through fashion today! Fashion opens a lot of doors to new opportunities in our community and has the potential to create long lasting friendships! Your style can change everyday.. and that is the true joy of a great wardrobe.
For more fashion inspiration, check out our newest collections at 
www.ConnectedHeartsBoutique.com! We are passionate about empowering you to boost your confidence in any room you walk into! 
Find us on Facebook and Instagram for more things fashion, style tips, and confidence @ConnectedHeartsBoutique. Until next time, I am wishing you are your family warm wishing and great health!